There are now many resources and games available online for teaching financial literacy to your family. These sites illustrate the importance of managing money, investing, and philanthropy. Here are some age appropriate sites that we recommend:
Figure out how many of each bill or coin that you expect to get back when you pay for something. For example, if something costs $3.75 and you pay with a five dollar bill, you would expect back one quarter and one dollar bill.

 If you get the answer correct, the amount of change is added to your piggy bank. If you get the answer wrong, the correct amount of change is subtracted from your piggy bank. The more money you get in your piggy bank, the harder the questions will get.
Enjoy this cool money counting game for kids and have fun learning online. Drag currency from the bottom of the screen and try to match the total value while using the number of coins shown on the left. Solve as many problems as you can before the time runs out.

Have fun with the interactive elements of this educational activity and check out all our free math games that are perfect for both students at school and kids at home.
Here's your chance to be your own boss! Pick a business you would like to start, and see how well you can make it grow. Make decisions wisely... because you can run it (and yourself!) into the ground if you make not-so-smart choices. Good luck!
Help Ed save money on a shopping trip to a store.
Fun Shopping Game for Kids
Enjoy this fun shopping game for kids. Learn about using money while completing a number of fun math based activities.

Read the shopping note and buy the items you are supposed to while remembering to spend as little money as possible. Click the foods you would like to buy and then drag the exact amount of money into the green box. Buy various fruits, breads, drinks and snacks using the correct amount of money and see how many challenges you can complete. Check out this great activity and all our other great math games online.
Think it is easy to save money for the things tat you want, let's try here and see if you have enough left to buy your prized item.
You start with a $1,000 and $0 savings. You'll be confronted with different opportunities and expenses during your road trip. Choose wisely or you will run out of cash.
Visa and the National Football League have teamed up to help teach financial concepts with Financial Football, a fast-paced, interactive game that engages students while teaching them money management skills. Teams compete by answering financial questions to earn yardage and score touchdowns.
Developed for middle school and high school students, this online game gives your students the chance to learn importantpersonal finance skills as they play and compete against fellow classmates.

The game includes fifteen Missions in which students attempt to help people in financial trouble. Students join the Gen i Revolution, strategically select their Operatives, and begin to explore and earn points as they work to complete each Mission.
This web site is design by kids for kids. It examines stocks, bonds, mutual funds, etc. It teaches the principles of saving and investing. It also includes a stock game.
Junior Achievement Game Center
Set in the year 2035, JA Titan creates a world in which players are CEOs of their own companies. Originally conceived in the 1980s as the Management and Economic Simulation Exercise, or MESE, JA Titan is a widely recognized business simulation for high school students. During game play, students must run a manufacturing company and master six key business decisions: price of product, production levels, marketing expenses, research and development costs, capital investment level, and charitable giving. Various corporate assistants "help" the player through each phase, or "quarter," of game play.

Success in JA Titan is measured by a "Performance Index," an evaluation of each fictional company's performance based on the following:

O - Retained Earnings (50%)
O - Supply and Demand Potential (20%)
O - Productivity (10%)
O - Market Share (10%)
O - Growth (10%)

During game play, players attempt to achieve the highest Performance Index possible. At game end, the player with the highest company Performance Index wins.
JA Banks in Action™ teaches high school students the principles of banking and introduces them to the challenges of successfully operating a bank in a competitive environment. JA Banks in Action educates young people around the world about the banking industry, while encouraging them to become better citizens and smarter consumers.

A "Bank Performance Index" (BPI) measures success in the program's computer simulation, with each bank's performance based on the following factors:

O - Net Profit
O - Return on Assets
O - Return on Equity
O - Loan Share
O - Deposit Share
O - Capital Ration

During the simulation, each bank team attempts to achieve the highest BPI possible. Each team sets short- and long-term interest rates for bank deposits and loans. Teams also invest in research and development and marketing to strengthen their position as they compete against each other. At the end of the simulation, the bank team with the highest BPI wins.
Ever wonder what it would be like to be out of school and on your own? You get to have a job, no curfew, and make your own decisions about your time and your money. Sounds pretty cool, huh? It can be cool, but it's also a big responsibility to have a full-time job and manage a household budget.

Want to see what it's like? Play the Check It Out game and find out! To start the game, you'll have one month's worth of income...and one month's worth of bills. (You didn't think we'd just give you an apartment, did you?) You're in charge – you decide which bills to pay and when to pay them. Your goal: to meet your monthly financial obligations on time, without spending more than you have. After all, you can't always get by on your gorgeous smile, you know.
There is no shortage of information relating to the importance of youth and adult financial literacy. The challenge has been finding a great resource like the Stock Market Game to answer this challenge. The Stock Market Game is an engaging, interdisciplinary, hands-on activity that practices many of the content skills taught in the financial markets.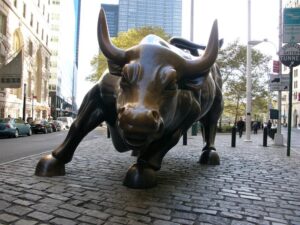 Virtual Stock Exchange Games
Welcome to a free stock market game from MarketWatch.

With VSE you can:

O - Trade stocks in Real-time using your virtual portfolio
O - Talk strategies with others in the discussion groups for your game
O - Create a customized public or private game for others to play
O - Choose a custom list of symbols to trade in your game
Wall Street Survivor™ allows you to get in the driver's seat and manage your own fantasy stock portfolio while competing risk-free against friends, peers, and colleagues for the chance to win lucrative cash prizes.

You learn to master the market by executing your fantasy stock trades of real companies in real-time. Our financial data feed from Thomson is the same one used by brokers and traders around the world.

After the experience and knowledge gained from playing Wall Street Survivor, you will have the skills to take charge of your financial future. You will have earned the training and practice needed to take an active roll in directing your retirement investments, your savings plans, 401(k) company plans, or your mutual fund investments. All the while, you play in highly entertaining contests and participate in a community of like-minded traders.

Wall Street Survivor™ offers exclusive features and personalization through a collaborative social network platform, where Survivors exchange valuable strategies and trading ideas with other traders and friends.

As a Survivor, you'll gain access to our Research Center where you can select and review a vast array of personalized market data, charts, a stock screener, earnings calendar, a watch list, as well as news and other research tools that broaden your market knowledge and confidence so you can make informed trading and investment decisions.