Understanding your needs and providing the right solutions
Lugen Family Office works closely with our strategic network to provide highly personalized family office services, private banking, and investment management services to our clients. Our private eco-system provides our clients access to an integrated team of financial planning, tax and estate experts, accountants and lawyers.
Deliverables available through our strategic network include:
Tax compliance (tax return preparation – personal, corporate, trusts, foundations)
Financial reporting (financial statements)
Financial support functions (budget planning, cash flow statements, bank liaison)
Transaction tax structuring (M&A activity, investments or insurance planning)
Investments – quarterly consolidated reporting
Financial/ Net worth / Liquidity / Probate -annual reporting
A detailed estate plan
Wills, trusts, Letter of Wishes and Alter Ego Trusts – set up and periodic review
Planning for protection of assets or operations
Credit proofing vis-à-vis inheritance, etc. (i.e. "happiness agreements")
A detailed Succession Plan, including use of Family Trusts
Assess liquidity required to meet estate obligations and options thereof
Governance structuring –building a family charter/constitution
Assist founder/family in designing a philanthropic plan
Research best alternative for implementation of a Private Foundation:

Donor advised fund via Public Foundation;
Donor advised fund via bank set-up;
Independent Private Foundation set-up via canadagives.ca
Independent Private Foundation set-up via use of "shell" foundation
Assess alternatives for testamentary gift funding

Ability to function as the alter-ego of our clients when they are unavailable (strong relationships with other third party advisors);
Coordinate mail/communication between clients' various residences or if client is outside Canada for an extended period of time
Support re particular investments/expenditures –jet broker, car broker, kids allowance
Support re healthcare management including selection of advisors and insurance products
Ability to play "bad cop" for any circumstance surrounding a clients' well-being
Featured Strategic Network:
Accilent Capital Management Inc.
MARK TAUCAR
 Portfolio Manage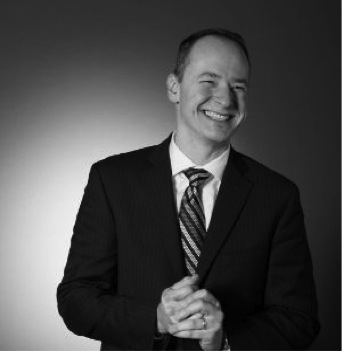 2) Creative Strategies For Your Succession Planning
Mark Taucar brings Portfolio Management expertise and an accomplished ability to develop investment platforms and products to Accilent Capital Management Inc. He has developed product solutions for Exempt Market Dealers, Mutual Fund Reps, Independent Financial Planners, Insurance Agents and IIROC registrants. Mark has built and supported the growth of both the Cumberland Advisor Solutions referral platform (for Cumberland Private Wealth Management Inc.) and Croft Solutions platform (for R. N. Croft Financial Group Inc.).
While at R.N. Croft Financial Group Inc., he managed overall investment strategy, working with institutional and individual investors. He managed both the Active Management Canadian Conservative Equity and Active Management Income Pools. His Canadian Conservative Strategy was ranked a top decile performer over the periods 05/30/2008 to 06/30/2013 (based on research done by Paterson and Associates), with exceptional risk-reward metrics.
Mark has authored articles for FundLibrary.com and has also appeared with BNNtv as an expert in Exchange Traded Funds. He is also a faculty member with the Knowledge Bureau™- Canada's leading post-secondary educational institute and publisher focused on excellence in financial education for professional advisors and their clients – where he instructs on topics of portfolio construction and management.
Mark brings almost two decades of a combination of financial service experience and portfolio management expertise. He holds the Chartered Financial Analyst designation and is an active member of the Toronto CFA Society. He graduated with a Bachelor of Commerce from McMaster University in 1998.